SOC & IT Infrastructure Monitoring
24/7 SOC, IT Infrastructure, Servers, and Application Monitoring
24×7 SOC, along with quick and agile ITSM offloading, can be a powerful tool as companies increasingly turn to remote work. The key to going beyond treading water is – redundant collaboration tooling, managed IT security, employing self-service, real-time collaboration, and automation.
If you manage IT infrastructure for small-to-medium-sized businesses (SMB), you are likely the sole responder (or have a lean team) for your company's IT emergencies.  Do you often juggle between responding to helpdesk tickets, day-to-day access issues, checking server logs, monitoring security logs, managing backups, sometimes ensuring compliance, maintaining healthy network infrastructure, and keeping your network secure? If that sounds like your department, we would like to partner with your IT team, and we'd like to offer our proven process, tools, and methodologies.
Here are the key benefits of SOC and ITSM's partnership with ATI –
Quick and agile  co-managed IT services partnership with your team
Lower costs for IT operations
Automation & Systems Integration
Higher returns on IT investments
Minimal service outages
Improved efficiency of IT helpdesk teams
Well-defined roles and responsibilities
Clear expectations on service levels and service availability
If your valuable resources are focused on the day-to-day of managing your IT infrastructure, chances are they aren't focused on higher-value activities that drive business growth. Why not leverage our expertise to manage IT infrastructure for you?
As your business relies heavily on the stability of your IT network and infrastructure, you need to choose the right partner who offers consistent and reliable infrastructure monitoring. ATI takes a strategic approach to design, delivering, managing, and improving the way SMBs use IT resources. ATI's ITSM strategy includes all the discrete activities and processes that support service throughout its lifecycle, from service management to change management, problem and incident management, asset management, and knowledge management. We are also an AWS Technology Partner. We can help you navigate through on-premise, cloud, or hybrid options. We apply our extensive expertise in managing IT intrastate to support your digital transformation to go smoothly at each stage. Businesses are always looking for ways to improve the bottom line by reducing their operational costs.  Cybersecurity is our highest priority. We meet the requirements of the most security-sensitive organizations, such as HIPAA compliance for Healthcare and PCI compliance for retail businesses.
Following are some of the major monitoring services we offer –
IT Infrastructure Monitoring
Server Performance Metrics Monitoring
IT Resource Monitoring (CPU, Memory, Hard Disk)
Monitoring Custom Applications
Phone Support, Email Alerts and IT Helpdesk Ticketing
ATI's Managed IT Services will provide you with ongoing management of your IT infrastructure (and applications), so you can focus on your business. By implementing best practices to maintain your infrastructure, IT Managed Services help to reduce your operational overhead and risk. IT Managed Services automates common activities such as change requests, monitoring, patch management, security, and backup services, and provides full-lifecycle services to provision, run, and support your infrastructure. Our rigor and controls help to enforce your corporate and security infrastructure policies and enable you to develop solutions and applications using your preferred development approach. Managed Services improve agility, reduces cost, and unburden you from infrastructure operations so you can direct resources toward differentiating your business.
We will apply the right tools and automation best practices to help you optimize your configuration and get the most value out of your IT infrastructure. Our flexible pricing structure enables you to scale your service as your usage changes. While you focus more on growing your business, we will manage your IT services and improve your bottom line.
The ITSM strategy redefines the relationship between the business and the IT organization. The purpose of the IT organization, therefore, is to ensure that end-users have consistent access to the services that they need to perform essential business functions.  Adopting the ITSM strategy can certainly provide you with sustainable business advantages. ATI can supplement your team with specialized skills and experience that can help you achieve those results. Our Professional Services organization can help you realize your desired business outcomes when using your on-premise or cloud infrastructure. We work together with your team and your chosen member of the AWS Partner Network (APN) to execute your enterprise cloud computing initiatives.
At ATI, our team assists with a collection of offerings that help you achieve specific outcomes related to enterprise cloud adoption. We also deliver focused guidance through our global specialty practices, which cover a variety of solutions, technologies, and industries. In addition to working alongside our customers, we share our experience through ongoing education/training, seminars, tech talks, webinars, white papers, and blog posts.
Data is the cornerstone of successful cloud application deployments. ATI offers a suite of tools and solutions to help you move data via networks, roads and technology partners.
Security, Governance & Compliance
Security, governance and compliance are top concerns. ATI helps customers understand and have robust controls in place at ITSM to maintain security and data protection on-premise or in the cloud.
Cost Savings & Optimization
The need to reduce costs is likely influencing your move to the cloud. We can analyze your IT  configuration, looking for ways to save you money and improve performance.
You manage your business, we will manage your Security & IT Infrastructure.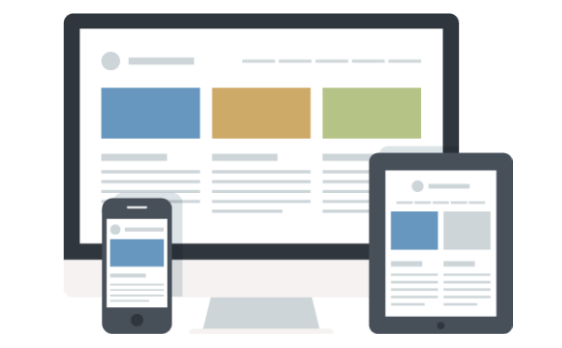 As of today, around 50 percent of all corporate data is stored in the cloud, which poses security and reliability challenges.
Whether you are migrating to the cloud to increase productivity or save cost, we will help you navigate through each step of your cloud journey.
By implementing best practices to maintain your infrastructure, IT Managed Services help to reduce your operational overhead and risk.
At ATI, we can supplement your team with specialized skills and experience that help you achieve those results.