Cybersecurity Services Provider
With 35 years of trust in the industry, we make your security posture more proactive & resilient.
Rapid digital transformation, adoption of machine learning, and AI tools present more complex cybersecurity challenges every day. These include the recent wave of ransomware attacks to the ubiquitous impact of a compromised provider of widely adopted network management systems. The business leaders, executives, and government recognize that cybersecurity is not just a business priority but a national security priority.
Even if you have a dedicated security team, they may be overwhelmed with analyzing and managing huge amounts of data and events from disparate systems and cloud environments. Your team may be analyzing data from Firewall, IPS (Intrusion Prevention System), AD (Active Directory), and various other sources. Some organizations use advanced tools like log aggregators, automatic event correlations, or devices for monitoring data from the cloud. All these systems have different user interfaces and log structures to compound the problem. Each of these tools requires managing, handholding, and paying for the respective services. For most of the log collectors and analyzer tools these days, either you may be paying for the storage or for the events count. Furthermore, soon you will realize as you are trying to solve cybersecurity challenges, you are also getting involved in data management and integration efforts.
To sum them up, this presents three challenges –
Security: Potentially missing cyber threats and taking too long to respond is every organization's most prominent concert.
Cost: You are paying for each tool separately. The more IT assets you have and the more people use them, and they generate more logs exponentially.
Time: Integration among those systems is challenging even if they have proprietary APIs available since each source has its own data format. This creates complexity for the already a complex job of maintaining cybersecurity.
If your valuable resources are focused on the day-to-day of managing your IT infrastructure and data from various sources, chances are they aren't focused on higher-value activities that drive business growth.
We would like to partner with your IT team through ATI's cybersecurity services and offer them our "tribal knowledge" in the security area that we have learned and practiced for over two decades. Our services, use of AI, and machine learning techniques in the security layer significantly change security dynamics due to learning from multiple sources. With ATI's involvement, you can uncover hidden threats, make more informed risk-based decisions and respond to incidents faster.
ATI and our partnership with leading security provider companies offer a lot of value to our integration approach. By providing a security platform that consolidates security information from multiple sources, you can:
Reduce cost and time by eliminating outdated cybersecurity approaches.

Extract more value out of your existing security tools.

Improve analyst productivity with the power to do more.

Leave the data where it is by federating data without having to move it. 

Uncover hidden threats faster by searching across disparate data from one screen.

Reduce privacy risks from duplicating your data to data lakes.

Avoid building costly product integrations internally by leveraging pre-built integrations.
You don't have to do it alone. Our Managed Security Services (MSS) team effectively manages, detects, and responds to network threats. We'll help you identify and mitigate threats before they affect your business. Whether you're challenged with your IT resources bandwidth, fighting new threats, or looking to gain more efficiency, ATI's managed security services help strengthen your environment quickly and make you more resilient.
Cyber attacks can evade even the best security tools. They can get by firewalls, intrusion prevention systems, and threat management solutions. Our managed security service combines people, intelligence, analysis, and technology to provide you with end-to-end security monitoring, threat detection, and incident response.
The primary benefit of Managed Security Services is the security expertise, and additional staffing ATI provides. Our ability to manage your security processes from an off-site location will allow you to conduct your business as usual with minimal intrusion due to security initiatives. We maintain a constant line of communication and reporting to your IT department, so you can rest assured that your enterprise IT is always up-to-date with security issues, audits, and maintenance.
Cybersecurity is rapidly becoming an ITSM challenge. ATI's ITSM strategy redefines the relationship between the business and the IT organization. Therefore, the purpose of the IT organization is to ensure that end-users have consistent access to the services they need to perform essential business functions.  Adopting the ITSM strategy can certainly provide you with sustainable business advantages. ATI can supplement your team with specialized skills and experience that can help you achieve those results. Our Professional Services organization can help you realize your desired business outcomes when using your on-premise or cloud infrastructure. We work together with your team and your chosen AWS Partner Network (APN) member to execute your enterprise cloud computing initiatives.
At ATI, our team assists with a collection of offerings that help you achieve specific outcomes related to enterprise cloud adoption. We also deliver focused guidance through our global specialty practices, covering various solutions, technologies, and industries. In addition to working alongside our customers, we share our experience through ongoing education/training, seminars, tech talks, webinars, white papers, and blog posts.
A complete technology assessment is essential for ATI's Cyber Security plan and procedures, ensuring that the system is regularly tested for vulnerabilities. ATI offers peace of mind and helps patch gaps in your security posture that you didn't even know existed.
Security Governance and Compliance are top concerns today to confirm the IT complies with industry and government standards. ATI supports compliance with regulatory requirements in the commercial sectors such as HIPAA, PCI, GLBA, Sarbanes-Oxley, ISO, and more.
We leverage our proprietary threat intelligence and penetration testing tactics to show how an attacker would gain unauthorized access to your environment. We empower your organization with a fresh understanding to help strengthen your security posture.
You manage your business, we will manage your IT Infrastructure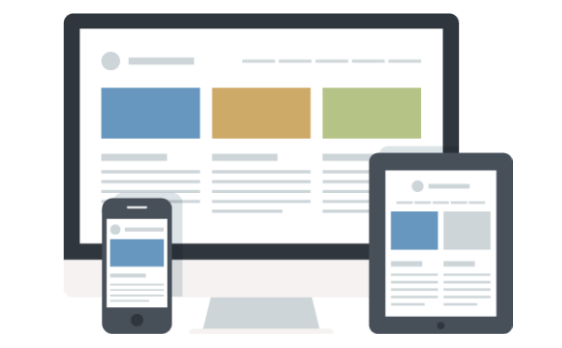 As of today, around 50 percent of all corporate data is stored in the cloud that poses security and reliability challenges.
Whether you are migrating to the cloud to increase productivity or save cost, we will help you navigate through each step of your cloud journey.
By implementing best practices to maintain your infrastructure, IT Managed Services helps to reduce your operational overhead and risk.
At ATI, we can supplement your team with specialized skills and experience that help you achieve those results.